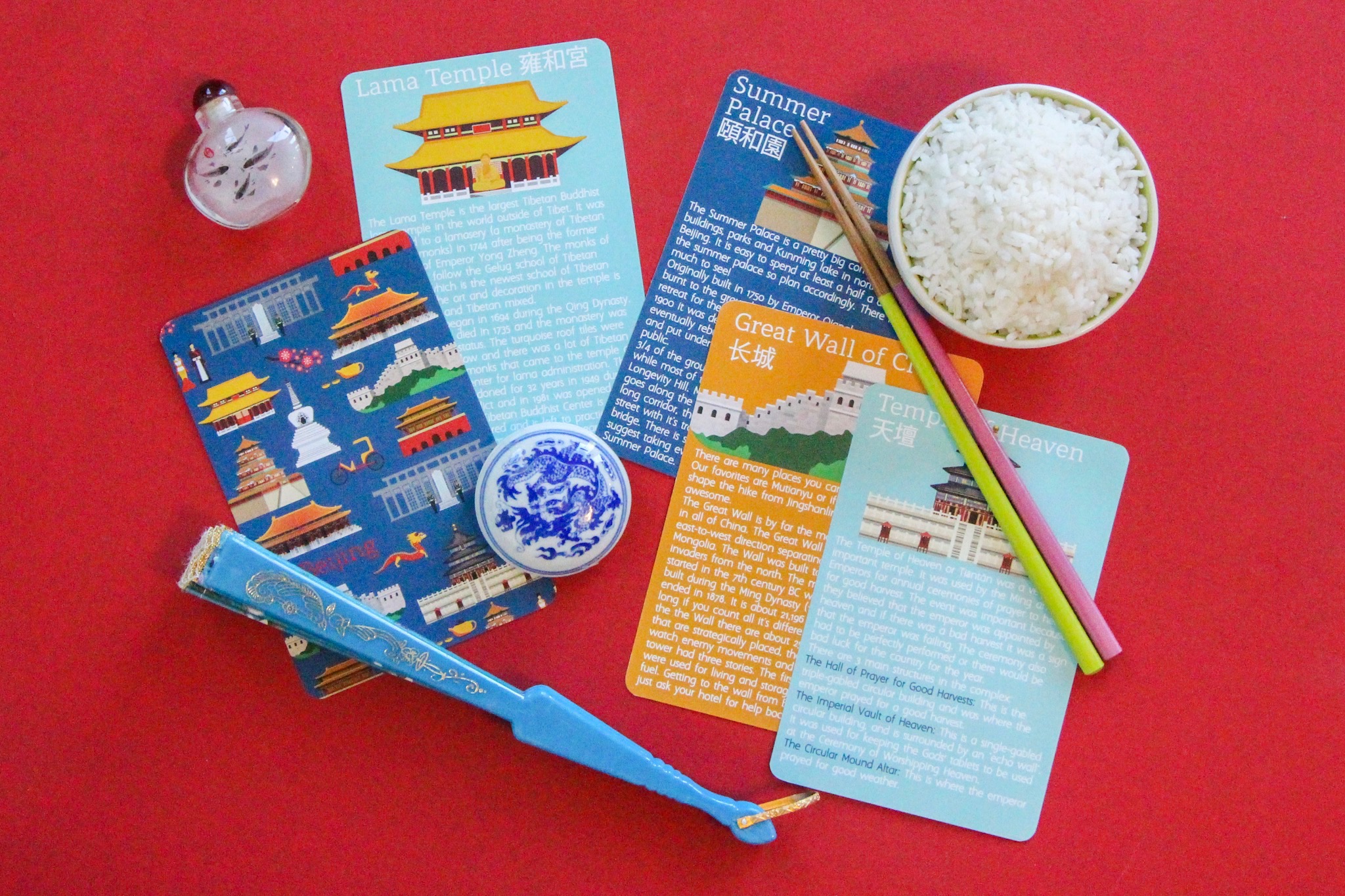 Beijing Travel Guide
Beijing Travel Cards for your little globe-trotter. The Beijing Passport comes with eleven 4x6 travel cards highlighting the main sights of Beijing, China. For example Forbidden City, Summer Palace, Great Wall of China and much more! Choose from 6 different passport holders to keep your cards organized, or no passport cover if you already have one.
Made for kids of all ages! Our cards are made for children who can read but little kids (with the help of their parents) can understand them as well. We have also added a simple game on the back to keep your little globe-trotter busy during travel.
Making Memories: We hope our Tava Passports become a keepsake for children to remember their trip by.
*This listing is for the travel guide only. Props are for advertising use only.